Recently on a business trip i had 6 hours to spare so I decided to grab a bullet train ticket to the city of Dongguan, Guangzhou to visit a distillation plant/factory which I thought was potentially one of the most promising oud oil producers to have appeared in the recent years.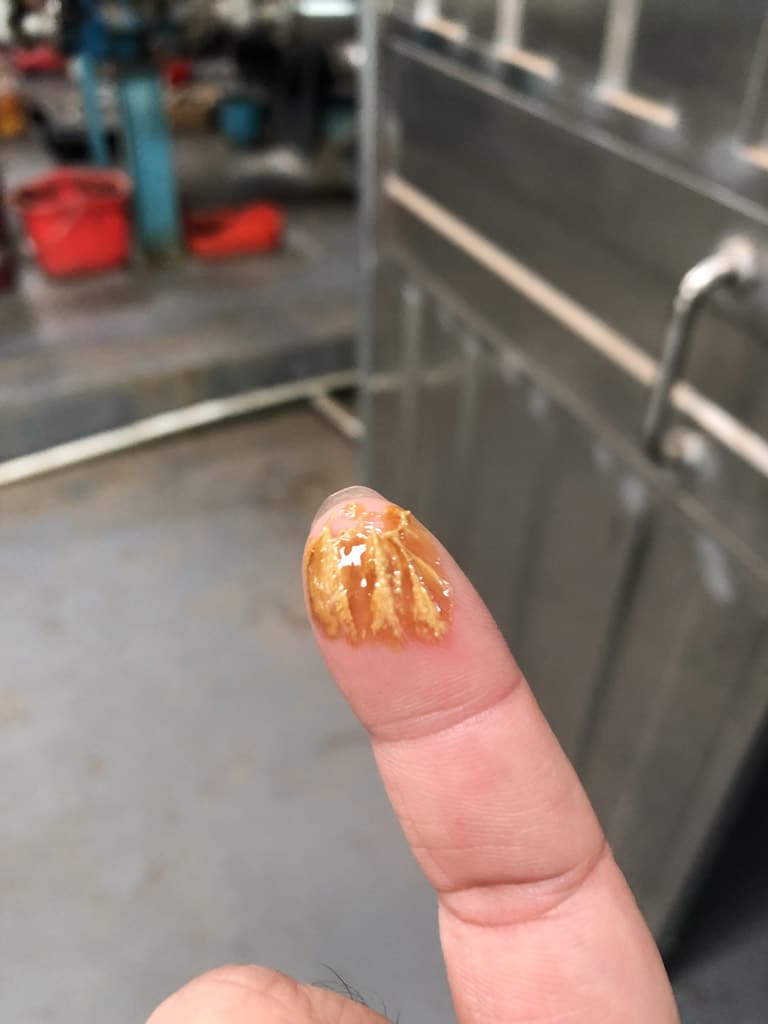 Bullet Trains in China are just so convenient, comfortable and fast!
There could be hundreds and hundreds of oud distillers.. but what made Yuzhi Agarwood so special that it was worth a detour for me? Because of many reasons!
They do CO2 extraction, that is they pull out everything from raw materials, leaving behind fibrous materials, producing a thick brown paste that has swirls of white in it. Essentially a huge pot of oil/oleoresin/resin (brown) interspearsed with streaks of natural "waxes" found in wood fibres. something like smucker's peanut butter with jelly.
From this Extract, they put it through a high tech fractionation process which separates the waxes and some resins from the oleoresin/oil fraction.
Fractionation set up
Resin.
This is essentially the largest dedicated agarwood extraction/fractionation process in the world right now, able to produce up to 3-5 kilograms of oleoresin/oil daily. That makes over 100kg a month!